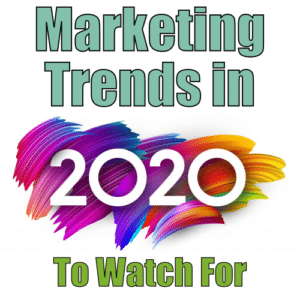 While 2019 was a banner year for Cannabis and it's acceptance and legalization around the world, 2020 appears to be poised for even greater progression for the marijuana industry. With all the new trends, changes and developments within the marketplace coming up in the New Year there will be plenty of influences to consider in regards to marijuana website design and cannabis dispensary marketing. Last year saw the second wave of cannabis legalization in Canada which approved the sale of marijuana infused edibles, beverages, extracts, and topicals effective October 17th, 2019. In 2019, twenty seven U.S. states proposed cannabis reform legislation for medical marijuana and non-medical recreational adult use. As so many positive landmark events and decisions for pro cannabis inclusion and integration poured in last year it really has set the stage for more breakthroughs and innovations in 2020. This avalanche of good news and beneficial momentum is creating a perfect platform for advancing the art and science of cannabis website design and marijuana dispensary marketing.
As 2020 is being ushered in there are so many marijuana trends pointing in the right direction for dispensary website design and cannabis dispensary marketing that it is essential to monitor any news that transpires throughout the market. Only a few weeks into the New Year and there is already plenty to talk about when it comes to the global legalization of cannabis, hemp and CBD and many dispensaries, companies, businesses and brands are hopeful 2020 will be a breakout time in history for marijuana related products and services. One of the hottest business and personal topics permeating worldwide right now is marijuana and CBD performance and pathways to success making it a trending conversation that simply can not be ignored. By evaluating some of the trendiest cannabis news releases, stories, fashions and fads we can quickly see how important they are to continually improving our cannabis website design and marijuana dispensary marketing approaches and efforts. Lets take a moment to look at some of the most essential trends as we start to make our way through the New Year in order to better prepare ourselves on the marijuana website design and marketing front.
Cannabis Dispensary Marketing and Website Design Impact New Year Trend #1
New Marijuana Legalization Laws and Jurisdiction Expansions
It's no secret that many states, provinces, countries and even entire continents are clamoring to solidify their piece of the ever growing and popular weed and CBD space. As evidence of this More than 24 licensed marijuana dispensary shops opened their doors in the United States for the first time, as Illinois joined the ranks of 10 other U.S. states with legalized recreational marijuana. Cannabis was also recently decriminalized in Hawaii which means police won't arrest people for possession of weed if they're carrying three grams or less of the flower. The following top three states in the U.S. are also gearing up for legalizing recreational marijuana in 2020 and they are New Jersey, Arizona and Nebraska among others. Even Ontario, Canada will be eliminating its prohibitive lottery system for cannabis dispensaries and open up a relatively normal retail licensing process in 2020 making products and services even more accessible in the province. What all of this highlights is that we can expect higher demand and more competition amid dispensary marketing companies and website designers.
Cannabis Dispensary Marketing and Website Design Impact New Year Trend #2
New Cannabis Product and Service Innovations and Support Systems
Companies like the biggest online cannabis retail technology platform, Dutchie with over 18 million in venture capital behind it and 550 cannabis companies in 24 states as clients will start to emerge as dominant players in the industry. Even small mom and pop businesses like Canada's innovative BluntBat blunt and joint roller will be exposed to new opportunities, customers and clients. Another relatable development is the fact that The Ontario Cannabis Store, the province's pot distributor, recently announced that 59 new products, including a variety of edibles and pot infused drinks, will hit store shelves in Ontario due to new friendlier cannabis laws. The Ontario Cannabis Store said the number of products is expected to rise to 100 as they receive regulatory approval in the next few months of 2020. Adding all this up it is clear to see that dispensary marketing and website design companies should have their hands full when it comes to helping pot shops get their brand, message and mission out in the world for the public eye to see.
Cannabis Dispensary Marketing and Website Design Impact New Year Trend #3
Entrepreneurs Will Take New Risks and Chances In The Dispensary Business
To highlight this point we are seeing people like Ottawa entrepreneur Mike Diduca planning to open a cannabis superstore in a Montreal Road property now featuring a Royal Bank branch. On Sussex Drive at Rideau, one of the city's most famous intersections, plans are in motion for a cannabis dispensary boutique called mīhī. In fact, not too long ago we witnessed the first cannabis shop in Toronto to be owned and operated by a female proprietor open. Located on Danforth Avenue in the heart of Greektown, entrepreneur Helene Vassos, and her new dispensary, "Canvas" are proving that new business dreamers will be trying their hand in the industry as the New Year unfolds. What all this means is that there will be plenty of savvy and experienced as well as green and inexperienced entrepreneurs who will need marijuana dispensary marketing and cannabis website design to move their business adventures and endeavors forward in the right direction.
As we can see from the above there is a lot to look forward to in the New Year when it comes to cannabis trends and advancements. With states like Mississippi's medical cannabis initiative set for a November ballot and Oklahoma's State adult-use ("recreational") cannabis also set for a November 2020 ballot there will plenty of changes to the dispensary landscape in the New Year. There are also plans for brand new products like cannabis oil infused hummus, ice cream and gin which will require all types of new approaches to marijuana marketing and website design. We are also seeing an influx of cannapreneurs like President John O'Donnell of cultivation company Otis Gardens, located in the lush Hood River Valley, Oregon which means there is plenty on the horizon to get excited about when it comes marijuana dispensary marketing and cannabis website design. What 2020 cannabis trends do you think will play a major role in the shaping of the THC and CBD industry in the New Year?